Skin tightening technology has advanced to new heights with the development of Renuvion J Plasma. This groundbreaking technology makes it possible to tighten loose skin and achieve results that were once only possible with surgery.
What is
Renuvion J Plasma?
This technology involves applying energy beneath your skin, which is surprisingly gentle on the tissues, contracting the collagen fibers to tighten the skin.
Cold plasma is created by energizing helium gas with radiofrequency energy. It is far cooler than laser energy, for a safe, effective treatment for loose skin.
How does the
treatment work?
A small incision is placed in the area to be treated, and a probe inserted beneath the skin. The cold plasma is then delivered, visibly tightening loose skin, with truly remarkable results. Before your treatment, local anesthesia is applied for your comfort. The treatment time varies, based on the number of areas to be treated, but generally takes about one hour to complete.
What areas of the body can be treated with J Plasma?
Cold plasma energy can be applied to an area of the body with loose skin, including:
Face
Neck
Décolletage
Arms
Thighs
Knees
Back
Buttocks
Areas with cellulite
Arms
Abdomen
Body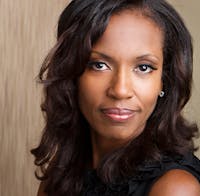 Imagine tighter skin: It can be yours with J Plasma treatments
If you feel that your skin quality is showing signs of age, you have the opportunity to take advantage of this innovation in aesthetic science. Imagine your skin becoming tighter in just minutes! The results of treatment are immediately noticeable, and the treated area continues to improve in the weeks ahead.
What is the treatment like to experience?
J Plasma treatment requires only local anesthesia. You will be resting comfortably on a treatment bed during your procedure. Once the area is numbed, a tiny incision is placed in a hidden area. The device may be used above the skin or below, based on the area being treated. The cold plasma is then generated by the device, contracting the skin. The entire procedure takes about one hour, and we will ensure you feel comfortable throughout treatment.
Is there a recovery time?
The treated area may feel and be slightly swollen or tender, which fades away within about one week. When applied to the lower face and neck, the site will be protected with a compression garment worn for three days, and six weeks more when at home. The results appear over time, visibly changing as the days pass, looking incredible at about three weeks, and continuing to improve in the weeks and months ahead. Our patients tell us the minimal recovery time is well worth the results!
Am I a candidate?
If you can tolerate local anesthesia and would like tighter skin without surgery, you are likely an excellent candidate for J Plasma skin tightening. It is an ideal treatment for any person with age-related loose skin, or who has sagging skin after pregnancy, weight loss, or loose skin following liposuction. In some cases, a combination of surgical correction with the additional J Plasma treatment may be appropriate for more extensive loose body skin.
Advanced body
contouring with J Plasma
Your skin will be tighter and more youthful, without surgery, and with long-lasting results. The boost to your confidence and self-esteem makes this treatment well worth it – without the longer recovery time of a surgical lift.