For patients dealing with excess eyelid skin that makes them look tired or upset, upper blepharoplasty in NYC can provide relief. Eyelid surgery, otherwise known as blepharoplasty, is able to address eyelid concerns, restoring a youthful aesthetic to this delicate region. While we seldom give them much thought, eyelids are vital for proper vision and are a primary factor in defining our aesthetic.
What is an Upper Blepharoplasty in NYC?
Patients struggling with issues in the upper eyelids, such as sagging skin, loose muscle, or excess fat can benefit from an upper blepharoplasty procedure. This eyelid procedure focuses specifically on the upper lids. As such, it is designed to address excess skin that sags over the eyes which can distort their natural contours and, in severe cases, can leave patients visually impaired.
Drooping eyebrows can make a sagging eyelid look worse. If a patient is dealing with this, a brow lift can be performed in tandem with upper blepharoplasty for enhanced improvement.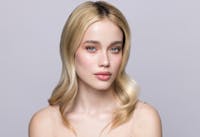 Who is an ideal candidate for Upper Blepharoplasty?
Upper blepharoplasty is a popular treatment option for men and women who are looking to reduce sagging skin above the eyes that may be obscuring their vision and creating a dissatisfactory aesthetic. This procedure smoothes out and tightens the skin in the upper eyelids, giving the patient a refreshed, more youthful appearance.
As with any aesthetic treatment, ideal candidates for upper blepharoplasty are non-smokers that are of sound body and mind and have realistic expectations for the results of the treatment.
Before & After Blepharoplasty
What does the procedure entail?
An upper blepharoplasty in NYC can be carried out with either local or general anesthesia. The first step of the procedure is to identify where the crease is on each upper eyelid. From there, a skin excision can be planned that corrects the problem but leaves enough skin intact to ensure normal eyelid function. In certain cases, a small portion of the orbicularis oculi (the muscle responsible for opening and closing the eyelid) is removed.
Once the treatment is complete, the eyelids are sealed with sutures. Incisions are made in the creases of the eyelids, making them less visible to onlookers.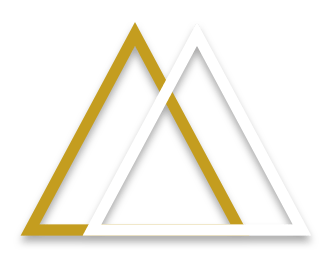 What is the recovery process like?
Upper blepharoplasty is carried out on an outpatient basis, meaning that patients can return home almost immediately. The procedure usually requires anesthesia, so patients will need someone to help them get home and complete household tasks for at least the first day. Patients should get as much rest as possible during the first week and keep their heads elevated to ensure proper blood flow.
Swelling and bruising around the eye area are common side effects of the procedure. They can temporarily obscure vision, but this usually dissipates as the swelling goes down. Most patients can get back to work and their normal lives in as little as 10 days. Nonetheless, they should avoid all strenuous activity and vigorous exercise for about two weeks. The results from this treatment are long-lasting. However, as the aging process continues, the treatment may need to be repeated to keep up with new developments.
What are the benefits of an upper blepharoplasty?
Patients who receive an upper blepharoplasty in NYC can achieve:
A more youthful appearance
A less tired look
A boost in confidence
A reduction in lines of the forehead
A correction of visual impairment
Long-term results
Minimal scarring
Fewer misunderstandings due to facial expressions
Why choose Dr. Mesa?
A Harvard-trained, triple fellowship-trained plastic surgeon, Dr. Mesa is well-renowned for achieving remarkable results. He specializes in cosmetic procedures for the face, neck, and breasts. His dedication to excellence and patient satisfaction are what have garnered him attention as one of the top practitioners in the greater New York City area.
Dr. Mesa has received high-level fellowship training from top educational institutions, such as Harvard. His wealth of knowledge has allowed him to expand in the field of cosmetology. A native of Colombia, he shows his patients the same hospitality and care of the Latin culture that he grew up with. His commitment to his patients is exemplified in how he works endlessly to help them achieve their desired look.