An aging neck is impossible to hide with makeup or clothing, and is visible to everyone you encounter. Fortunately, vertical bands, horizontal creases, folds, and excess skin can all be smoothed and firmed with a customized neck lift in NYC. This procedure may be performed by itself or in combination with an eyelid lift, facelift, brow lift, or other anti-aging surgery for optimal results.
What is a neck lift?
A neck lift is performed to restore a smoother, younger-looking neck profile. Various techniques are available, and the approach selected will reflect your specific condition. The types of procedures that may be employed include:
Liposuction to remove excess under-chin and neck fat
The removal of excess hanging skin under the chin and on the neck
The correction of vertical bands
What can a neck lift do for my appearance?
Dr. Mesa's neck lift in NYC may be the ideal procedure for people who have not experienced a more extreme state of facial aging but have developed an older, less attractive, less smooth neck. Neck contouring is often combined with other procedures for a more comprehensive level of facial rejuvenation.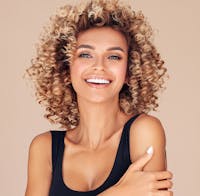 What is the surgery?
A neck lift in New York City and New Jersey is performed as an outpatient procedure. With Dr. Mesa, it is not necessary to be "put under" with general anesthesia. Dr. Mesa specializes in performing a neck lift under local anesthesia, thus keeping you comfortable and pain-free during the procedure, which translates into a safer and speedier recovery time. You will be able to return home after your surgery, but you will need to be under the care of a friend or family member for the first few days.
The surgery involves placing incisions under the chin so that the skin can be tightened. The procedure may also include liposuction to remove excess fat and allow for seamless neck contouring. A neck lift may take several hours to complete, but the precision technique employed by Dr. Mesa makes going through the process extremely rewarding.
What is the
recovery time?
Recovering from a neck lift typically requires about two to three weeks. You can expect swelling and bruising, and you will need to wear a specialized neck garment for about one week to keep the tissues in place and protected, and to limit swelling. The stitches will be removed within a week. During your recovery, be sure to take time to rest and relax, take gentle walks, avoid any lifting or bending, eat healthy food, and stay hydrated.
Any discomfort can be managed with prescription medication. You will not be able to exercise or engage in vigorous physical activities for up to six weeks. The full result of a neck lift appears at about three months, but the results start to appear long before the hidden incisions within your hairline have faded.
Why choose

Dr. Mesa

for a neck lift in NYC?

Patients trust Dr. Mesa to achieve exceptional results with neck lift surgery, as his talents are widely recognized. His results are superior to what many surgeons can accomplish, as he uses a meticulous surgical technique when performing this custom procedure. He is caring, warm, and he and his staff are dedicated to providing patient-centered service. He is passionate about the art of plastic surgery and focuses on achieving a look that appears refreshed and youthful in the most natural way. He has private offices in NYC, New Jersey, and in Miami to serve you.