While many people consider a facial to be a luxury, this treatment is actually a critical part of a skin care regimen. John Mesa, MD offers medical-grade facials that cleanse, exfoliate, and rejuvenate your skin, leaving it fresh and glowing. As a renowned professional in the field of cosmetic surgery, Dr. Mesa offers an array of custom facial treatments that get results you can clearly see and feel.
The facial experience
Our facial isn't just a treatment — it's an experience. It begins with a consultation where we will get to know your skin, your previous treatments, and any current difficulties. Once we have evaluated your skin, we will develop a customized facial treatment plan tailored to your unique needs. The necessary steps include:
Preparation: The first step is preparation. You will lie down on our comfortable treatment bed, protect your hair, and get comfortable.
Cleansing: Once ready, we will cleanse your skin with medical-grade products to open your pores and prepare your skin for the next steps.
Deep analysis: With all products removed and your skin fresh and clean, we will do a careful examination of your skin to make any final determinations as to the products, serums, and treatments that will create the most improvement in your skin quality and health.
Exfoliation: We will then proceed to exfoliate your skin using an advanced scrub product, brush, or one of our other gentle tools.
Extraction: Removing blackheads and clearing clogged pores is a critical step in any facial, and we take it to the next level with advanced extraction techniques.
Massage: Facial massages help restore blood flow and increase the natural healing and rejuvenating properties of your skin cells.
Facial mask: We will then apply a customized facial mask to help restore your skin to a more youthful, bright, healthy condition.
Serums: As the final step, we will apply medical-grade serums to your skin to treat issues such as dehydration, excessive oil production, acne breakouts, or skin laxity.
Once complete, Dr. Mesa you will be provided with detailed recommendations for at-home skin care and the regimen that will further enhance your skin quality.
Why do I need a facial?
Facials are ideal for anyone who wants to improve their skin health and restore a more youthful, glowing appearance. They are a highly recommended part of any skin care routine. A custom facial can not only keep your skin healthier and more youthful; it can also help prevent acne breakouts, the development of fine lines, wrinkles, skin damage, and many other signs of aging skin.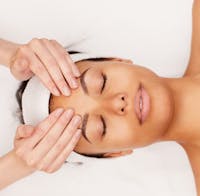 Dr. Mesa for facials in NYC and New Jersey
There's a wide gap between spa-quality skin care and medical-grade skin care. While you can get a facial from any of the hundreds of spas around New York City, New Jersey, and Miami, there is no comparing any of these with the results of a medical-grade facial at the offices of Dr. Mesa. As one of the foremost cosmetic surgeons in the region, Dr. Mesa has a unique, advanced insight into the structure and function of the muscles and skin of your face — and that knowledge leads to a far superior result.