What do time, sun, gravity, toxins, and wind all have in common? They cause damage to your skin and make you look older, tired, and less attractive. Men can greatly benefit from proper skin care treatments and products and continue to look healthy, energized, and youthful. Dr. Mesa offers a wide range of treatments for men, all geared to helping your skin retain its youthful quality.
Skin moisturizer
Dry skin can cause your face to look dull and sets the stage for the development of wrinkles, creases, and lines to set in. Dr. Mesa provides medical-grade skin moisturizer to help keep the skin hydrated and restore a more healthy, refreshed, attractive appearance.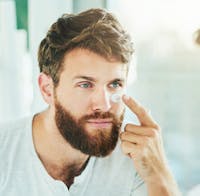 Obagi® skin restoration
The Obagi Nu-Derm system is a prescription-strength skin care treatment that penetrates deeply within the skin using its patented Penetrating Therapeutics™ technology. This unique line of skin care products is excellent at minimizing the appearance of premature skin aging, reducing sun damage, treating hyperpigmentation, reducing acne, and improving many other common skin conditions.
Sun damage
Few things are more damaging to your skin than constant exposure to the sun's harmful UV rays, but this is unavoidable for many active men. Dr. Mesa offers a wide range of non-surgical treatments to repair the ravages caused by the sun. These include the TCA chemical peel, Vitalize™ peel, Obagi Nu-Derm skin care system, and medical-grade skin maintenance and rejuvenation creams.
Chemical peels
Chemical peels are some of the most effective forms of skin treatment for men, and have been designed to address a wide range of skin issues. Dr. Mesa offers three depths of peels: superficial, medium-grade, and deep. A superficial peel is a quick treatment with virtually no downtime — perfect for men who want to brighten and enhance their facial features, but have no time for a longer recovery. The medium and deep peels offer significantly improved results, but do require some downtime while your skin cells repair and regenerate.
Vitalize Peel
The Vitalize Peel for men is a highly effective treatment that helps restore youthful vigor to your skin. It removes the upper layers of damaged, dull skin and stimulates the regeneration and production of fresh, new skin cells. This treatment is effective at reducing the appearance of fine lines, wrinkles, blemishes, and many other skin defects common to men.
Dermabrasion
If you are overly sensitive to the chemicals used in a chemical peel, dermabrasion might be your ideal solution to restore a brighter, healthier facial appearance. Dr. Mesa uses an advanced surgical handpiece to gently remove the upper layers of skin, which triggers the deeper layers to create fresh, new skin cells to the surface. Dermabrasion can be the ideal choice for men with sensitive skin or who need a chemical-free treatment.
Acne management
Millions of men around the world suffer from chronic acne that does not respond to the usual over-the-counter treatments — which is where Dr. Mesa steps in. He will help identify the root cause of your acne and provide medical-grade therapies that target the acne at its source, leaving your skin smoother, brighter, and healthier.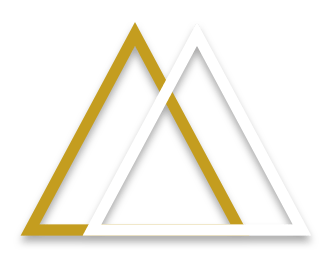 Obagi ELASTIderm®
One of the most common effects of aging is the loss of your skin's natural elasticity and ability to "bounce back." ELASTIderm is a revolutionary new skin treatment that helps restore your skin's natural production of elastin — the protein that makes your skin flexible and resilient. This medical-grade treatment is only available through physicians, as it is prescription-grade and must be applied per the instructions to achieve skin-renewing results.
Neocutis®
The Neocutis line of medical-grade skin care products is the perfect preventative solution to help your skin maintain its youthful appearance during the early stages of aging. It is also very effective in providing your skin with the nutrients it needs when healing after surgery. Dr. Mesa is proud to offer this revolutionary line of skin care products, and recommends it to the patients he feels will genuinely benefit from it.